The new TV "channel" TV9P broadcasted for the first time on Friday, 13 November, 2020.The idea came from the CTU rector doc. Vojtěch Petráček, who was looking for a way to stay connected and communicate with students during the second wave of restrictions. The broadcast was originally planned to last until the students meet again in the lecture halls and dormitories, but the interest of those involved made it possible to extend the program by the end of 2021.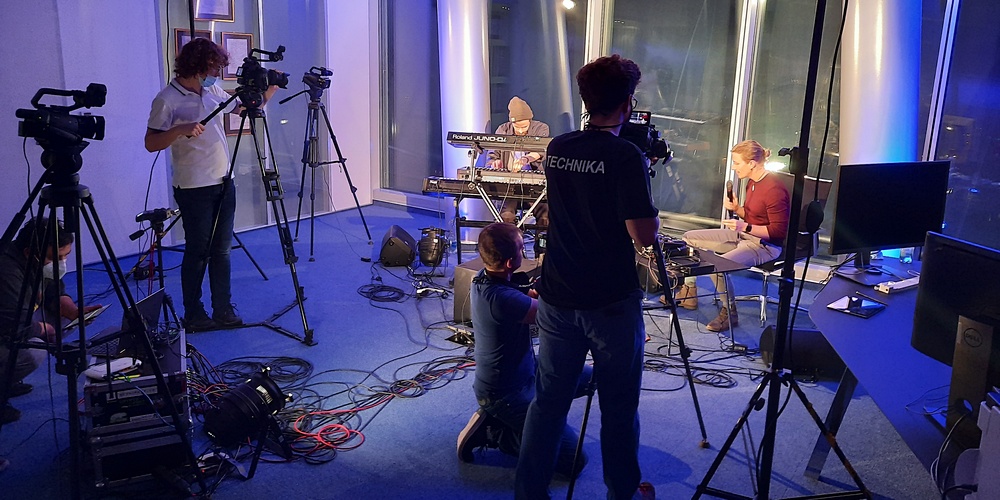 Once a week, the office of CTU Rector on the 9th floor of the CTU-CIIRC building turns into a TV studio from where we broadcast music programs. Musicians Jan Špalek with Karel Heřman, the ENDRU with Jen Hovorka, DJ Frika with the Neandrtal Project, The Atavists and the Noisy Pots have already taken turns here. Faculties and other parts of the Czech Technical University in Prague are also involved in the program, so the broadcast also includes interviews with interesting personalities in an attractive environment.
You can find the broadcasted videos on CTU YouTube channel.