Research is carried out at all eight faculties, and also at the university institutes: the Klokner Institute, the Masaryk Institute of Advanced Studies, and the Institute of Technical and Experimental Physics.
We aim to maintain and enhance CTU's reputation as a prestigious university where the emphasis on quality science and research earns the institution a significant role in the European research and education space.
HR Excellence in Research Award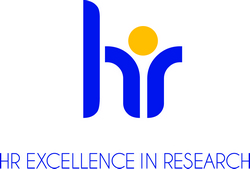 On September 10, 2019, CTU received the HR Excellence in Research Award as a result of the university's commitment to adopt the principles of The European Charter for Researchers and Code of Conduct for the Recruitment of Researchers. The implementation phase is ongoing. Learn more about the project's phases here: https://www.cvut.cz/en/hr-award-hrs4r.
Association of Research Universities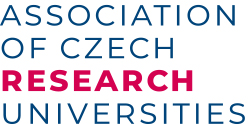 Charles University, Masaryk University, Palacký University in Olomouc, the Czech Technical University in Prague and the University of Chemical Technology in Prague jointly established the Association of Research Universities on 2 July. This is a fundamental step that will lead to the improvement of the position of Czech universities in international competition. The universities share a vision of increasing quality and international competitiveness in teaching and research. Together, they want to work on organizational, legislative and budgetary measures that will make them one of the best European universities in the coming years. For more info please look here: https://aktualne.cvut.cz/en/reports/20190703-the-goal-of-the-newly-established-association-of-research-universities-in-the-czech
SUPPORT FOR SCIENCE AT CTU
Through the Student Grant Competition, we provide funding for research and development projects carried out by students in PhD and master study programmes. We provide information, advisory and administrative services for team leaders and participants in Czech and international research projects. We help in popularizing scientific findings and in technology transfer through active participation of scientific teams in fairs and seminars.
RESEARCH CENTRES AT CTU
CTU has many centres for basic and applied research where projects on an excellent international level have been carried out, in many cases, over a long period of time.
RECTOR OF CTU'S PRIZE FOR SCIENCE AND RESEARCH
The Fund in Support of Scientific and Research Work is one of the sources used to motivate researchers. Every year, the rector of CTU awards the Rector's
Prize in the following fields:
outstanding scientific results,
practical application of research results,
a prestigious scientific publication,
an outstanding PhD thesis.
Through the CTU Patent Centre, commercial rights are protected for the university and for external persons and bodies. We collaborate with appropriate national and international organizations.